What happens during the Home Safety Assessment?
Upon arrival we spend time with you before conducting the comprehensive check. Once the assessment is completed, we go over our findings with you and make our recommendations. A detailed report is completed that includes an overview of the current conditions of the residence and a plan is developed on what, if anything, needs to be done. This is delivered to you within five business days.
Are there any personal questions asked?
While getting to know you and your needs, we ask questions to assist us make a plan for your specific needs. It is up to you what information you would like to provide.
What products do you offer?
We sell products that have safety in mind. For example, stability poles, safety tape, motion lights, solar generators, etc.
What are your hours of operation?
Because we encourage family members to be present during the assessment and we understand juggling schedules can be difficult, Home Safety Assessments can be scheduled between 7:00 am and 8:00 pm, 7 days a week.
Why is the company named Stay Safe Services, LLC?
For a couple reasons…Our core mission is to enable seniors to Age In Place. To 'Stay Safe'. Because the needs of our clients may extend beyond the home, we will continue to add to our Service offerings. Secondly, our founder, Matthew Baxter, is a retired police officer. The parting words for all police officers amongst each other is 'Stay Safe', a credo that emphasizes the importance of being safe and making it home to your family each day.
What if my friend or family member wants to be there but is out of the area and unable to be there?
We can use a speakerphone or video chat.
What does the Home Safety Assessment cost?
For apartments, town homes, condos, and patio homes, the fee is $295. For single family homes, the fee is $325.
Who has access to the report?
Only the people or entities you choose. It is completely optional to share.
Do you have to be a senior citizen to be a client?
No! The principles of Aging In Place are applicable to people of all ages, especially those who have mobility, vision or cognitive challenges.
What is the Flexible Scheduling Discount?
If an opening becomes available before your scheduled appointment and you accept it, there's a $10 discount!
Is Stay Safe Services, LLC, licensed and insured?
Yes!
Why was Stay Safe Services, LLC created?
Our Founder has seen first hand the challenges families face when a loved one's living situation and quality of life are compromised by their living environment.
STAY SAFE SERVICES
For more information, or to schedule a Home Safety Assessment, call
772-888-6766
or contact us at [email protected]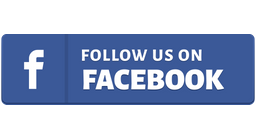 Home Safety Assessments can be scheduled between 7am- 8pm, 7 days a week.