The most comfortable
bed is your own!
Your home is the
best place to spend time with
friends and family.
Home cooking
ALWAYS tastes better!
Let us help you stay connected
to friends and family.
STAY
If you are like most people, you would like to maintain your independence and live in your home as long as it is safe to do so. Moving into a facility or with family may not be your first choice. After all, there's no place like home!
SAFE
Safety is the key to maintaining your autonomy and quality of life. Preparing yourself for potential hazards and taking steps to prevent a catastrophic incident is the easiest, most cost effective means of ensuring your continued well being.
SERVICES
The cornerstone of our business is the Home Safety Assessment, a comprehensive check of your residence where we identify and address immediate and ongoing needs. We also have a Home Safety Check Program and offer products that support our mission to Make Your Living Space Your Safest Place!
STAY SAFE SERVICES
For more information, or to schedule a Home Safety Assessment, call
772-888-6766
or contact us at [email protected]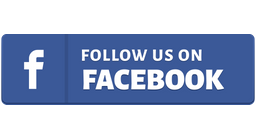 Home Safety Assessments can be scheduled between 7am- 8pm, 7 days a week.